This one-year program will provide you with the knowledge required to effectively lead people, projects and organizations. You'll gain crucial business skills that will increase your professional marketability and allow you to excel in today's business environment.
Our ACBSP-accredited M.S. in Management program has been specifically designed for liberal arts, STEM and other graduates working in a wide range of fields. If you want to take your education and career to the next level, this is the program for you.
Want to learn more?
Let us know you're interested and we'll reach out to answer your questions. You'll also receive more information about the program and your financial aid options.
Loading...
Market Competitiveness
Uniquely designed to provide a solid foundation in management for advancement in non-traditional business careers, you'll acquire business knowledge and leadership skills to succeed in a competitive job market.
Less Time, Lower Cost
The 10-course program can be completed in just one year, saving you significant time and money. Choose to attend classes online or on campus, with a full or part-time course load for your convenience.
Gain a Comprehensive Perspective
As a student in the School of Management, you'll have the advantage of working in a diverse community of your peers, learning from faculty who are experts in their field, and networking with business leaders.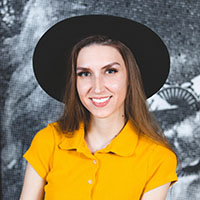 I picked Cal Lutheran because I heard the M.S. in Management program was good for professionals working full-time and I could do this online. This degree will personally help me become a better businessperson in terms of my art career. It'll put me in a better position for job opportunities, because of the education I'm receiving.
Darcy Yates '22
Freelance Artist,