Diversity, Equity, Inclusion & Justice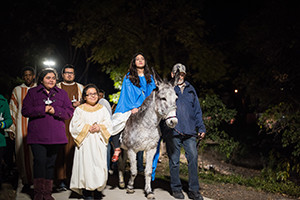 Las Posadas, a Christmas season tradition dating to 16th-century Mexico, commemorates the journey Joseph and Mary made from Nazareth to Bethlehem in search of a safe refuge for Mary to give birth to Jesus.
"Flipping the Script" is a history lecture series that highlights people, groups or events in world history that are typically ignored or considered irrelevant in mainstream cultural narratives.
For the final lecture of the series, Samuel Claussen, PhD, will discuss several Renaissance women who wielded power as effectively as their male counterparts.