The second most spoken language.
Spanish is the second most spoken language in the United States and the world. Becoming fluent in it will serve you well in our increasingly international and multicultural society.
What you'll study
You'll become fluent in Spanish through classes conducted in the language itself. The topics of these courses will include Spanish and Hispanic literature, history, and film. You can also immerse yourself in the culture of a Spanish-speaking country by studying abroad in cities such as Barcelona.
---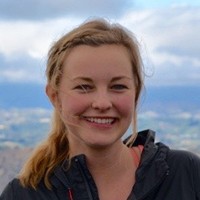 Being able to speak and understand Spanish is extremely helpful in the workforce. On top of that, it's fun to be able to speak, read, and write in another language!
Anna Berg '17
---