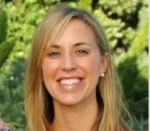 Molly George, Ph.D.
Professor
About
Dr. Molly George is a Professor in the Department of Criminology and Criminal Justice. She received her B.A. from the University of Denver and holds an M.A. and Ph.D. in Sociology from UC Santa Barbara.
She teaches a variety of courses at Cal Lutheran, including Research Methods and Statistics, Criminology, White-Collar Crime, Deviance in US Society, as well as Race, Ethnicity, Gender, and Crime. She also serves as a faculty mentor to the Criminal Justice Student Association (CJSA), as well as a co-advisor to the Women's Intercollegiate Soccer team at Cal Lutheran.
Dr. George's research interests are wide ranging and have included an evaluation study of a youth intervention program, research on police body cameras, the scholarship of teaching and learning, as well studies in the sociology of work, sport and gender. Her writing has been published in peer-reviewed journals, in an edited collection, and in an academic encyclopedia.
During her time at Cal Lutheran, Dr. George has received a number of grants, including six Culver Fellowships to support faculty-student research collaborations. She has served as the Principal Investigator on an external grant from the Ventura Council of Governments to support her evaluation study of Safe Passage. Most recently, Dr. George is leading a research team on a grant-funded evaluation study of Domestic Violence and the Ventura County Family Justice Center in the wake of the COVID-19 pandemic.
In 2020, Dr. George was honored with the inaugural Dean's Award for Scholarship and Creative Work from the College of Arts and Sciences at Cal Lutheran.
Education
Ph.D., University of California, Santa Barbara
M.A., University of California, Santa Barbara
B.A., University of Denver
Expertise
Evaluation Research
Criminal Justice Prevention and Intervention Programs
Vulnerable Populations
Police Body Cameras
the Scholarship of Teaching and Learning
the Labor Market
Sociology of Sport
Qualitative and Quantitative Research Methods
Publications
Peer-Reviewed Journal Articles
George, M. & Twyford, J.M. (2021) "Providing a safer passage: Perceptions about a neighborhood intervention program for disadvantaged youth." Journal of Community Psychology. 49(7): 2838-2852.
George, Molly and Robert Meadows. (2016) "Policing on the surveillance frontier: Officer perspectives of body-worn cameras," Journal of Criminal Investigation and Criminology. 67(4): 300-312.
George, Molly, Helen Lim, Schannae Lucas, and Robert Meadows. (2015). "Learning by doing: Experiential learning in criminal justice," Journal of Criminal Justice Education. 26(4): 471-492.
George, Molly. (2013). "Seeking legitimacy: The professionalization of life coaching." Sociological Inquiry. 83(2): 179-208.
George, Molly. (2012). "Teaching focus group interviewing: Benefits and challenges." Teaching Sociology. 41(3): 257-70.
George, Molly. (2008). "Interactions in expert service work: Demonstrating professionalism in personal training." Journal of Contemporary Ethnography 37(1): 108-31.
George, Molly. (2005). "Making sense of muscle: Body experiences of collegiate women athletes." Sociological Inquiry 75(3): 317-45.
Book Chapters, Book Reviews, Encyclopedia Entries, and Reprints
George, Molly. (2019). Book Review of Tomas C. Mijares' (2018) "Careers for the criminal justice major: A practical guide to course selection, descriptions of entry-level positions and best prospects for career development." Journal of Criminal Justice Education 31(1):157-159.
George, Molly. (2013). "The sociology of leadership coaching." Collective Efficacy: Interdisciplinary Perspectives on International Leadership, edited by Anthony H. Normore and Nancy Erbe. Bingley, UK, Emerald Group Publishing.
George, Molly. (2013). "Lifestyle work." Sociology of Work: An Encyclopedia, edited by Vicki Smith. Thousand Oaks, Sage Publications.
George, Molly. (2010). "Making sense of muscle: Body experiences of collegiate women athletes." Article reprinted in: R. E. Washington and D. Karen (eds.) Sport, Power, and Society: Institutions and Practices: A Reader. Boulder, CO: Westview Press.
Grant Funding
Ventura Council of Governments, ($8,000),"When Home is Not A Safe Haven: Acute Needs Assessment of the Ventura County Family Justice Center in the time of COVID-19." 2020
Ventura Council of Governments ($8,000),"A Systematic Impact Evaluation of Project Safe Passage." 2018.
Culver Behavioral Science Research Fellowship Mentor ($1,5000): 2023, 2020, 2019, 2018, 2016, 2015.
Faculty Research and Creative Works Award ($5,000), to support "Safe Passage College Experience Day." 2018.
Provost's Professional Development Fund ($1,200 and $1,670), 2019
Provost's Office Experiential Learning Mini Grant ($1,000), 2016
President's Diversity Council Mini Grant ($1,000), 2016
Dean's Office Mini Grant, ($500), 2016
Hewlett Grant ($920) in 2013, ($300) in 2012 and ($700) in 2011
Fellowship for Research in the Service of Communities ($10,000) from the Center for Equality and Justice